If you want to bring safeness and freshness into your home, then thanks to Neutradol the fresh air specialists, who are giving away a Cadbury Easter Egg Hamper packed full of delicious chocolate.  A treat for all chocoholics! Plus, a bundle of mixed fragrance Neutradol ONE Disinfectant Sprays.
Neutradol One Disinfectant Spray will protect you and your family from viruses, bacteria and fungi including the current Coronavirus strains. There is no need to wipe on, simply just spray on hard or soft surfaces. Neutradol One Disinfectant Spray will also deodorize the air leaving your home germ free and feeling fresh and clean. Available in three fragrances – Relaxing Cotton, Water Cascade and Blush Bouquet.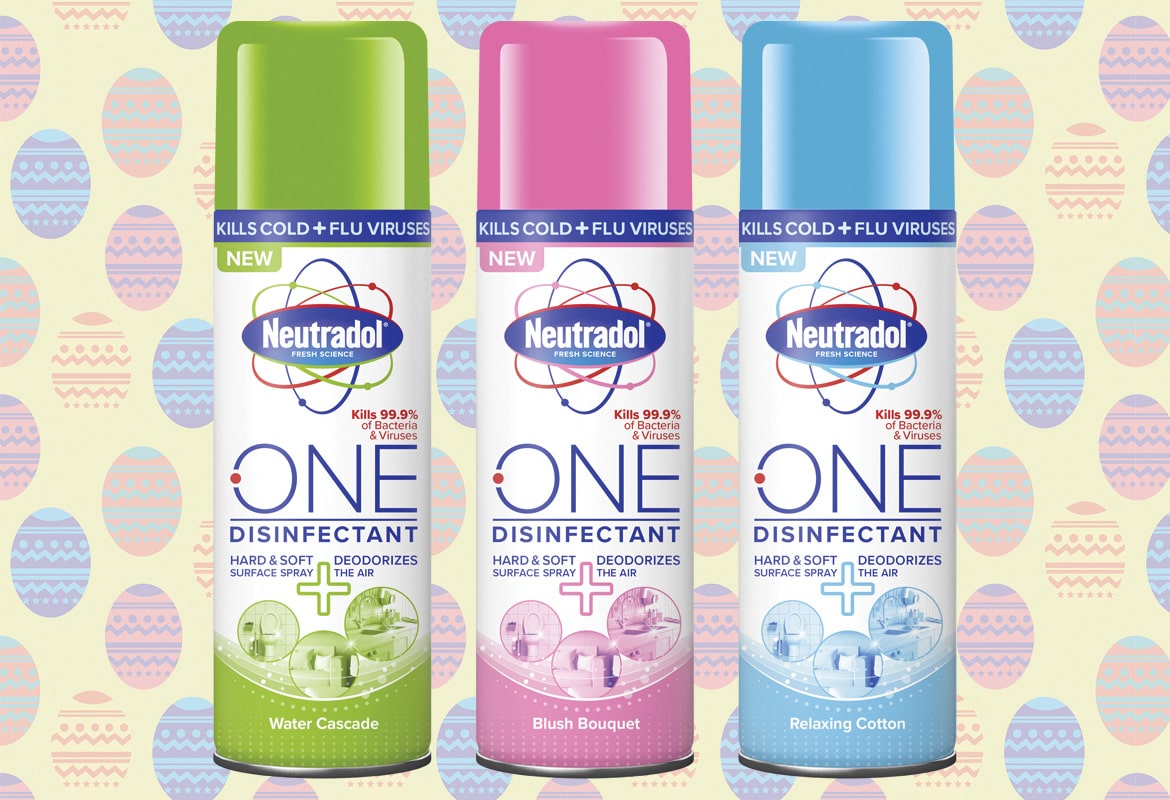 Also available from Neutradol in Original, Super Fresh and Fresh Pink fragrances are Air Freshener Sprays, Gels and Carpet Powders. There are also products for smelly dustbins, Sniff "n" Purr for pet odours and Deofab for fabrics.
Visit our website at www.neutradol.com and follow us on Facebook, Twitter and Instagram.
For your chance to enter, simply answer the question and pop in your details below!

This competition has now ended.
UK Residents 18+ only
Prize: Win a Cadbury Deluxe Easter Egg Hamper (May contain nuts) and Neutradol ONE Disinfectant Products: Relaxing Cotton, Water Cascade, Blush Bouquet.
To enter: Complete the form above.
Closing Date: 09:00 on Friday 1st April 2022. Entries received after Closing Date/Time will not be submitted into the draw.
All fields that are stated as mandatory within the form will need to be completed.
Promoter: Winning Moments t/as Rebecca Garrett Media
To view our Fair Processing Notice regarding data sharing, please click

 

HERE.
Click HERE for full Competition & Brands terms and conditions.
Click HERE for Neutradol's Privacy Policy.
Click HERE for Winning Moments Privacy Policy.