Neutradol & Devon Hampers are giving you the chance of winning a £50 Devon Hampers e-Voucher and a bundle of Neutradol Fresh Pink Products.
If you like to bring freshness into your home, then thanks to Neutradol the fresh air specialists, with a product for every smelly situation, you could win a bundle of Neutradol Fresh Pink Scented Products along with a £50 voucher to spend with Devon Hampers.
To get clean healthy fresh air you need to destroy bad smells. Bad odours are nasty to live with and tough to shift, which is why you need hygienic and non-toxic Neutradol. Other big brand air fresheners just cover up bad odours with a synthetic perfume. Using the latest science Neutradol destroys the molecules that cause bad odours and keeps on eliminating smells long after other air fresheners have stopped working.
Available from Neutradol in Original, Super Fresh and new fragrance Fresh Pink all in Spray, Gel or Carpet Powder.  There are also products for smelly dustbins, pet odours, Deofab for fabrics and ONE Disinfectant Spray.
Visit Neutradol at www.neutradol.com, Facebook, Twitter and Instagram.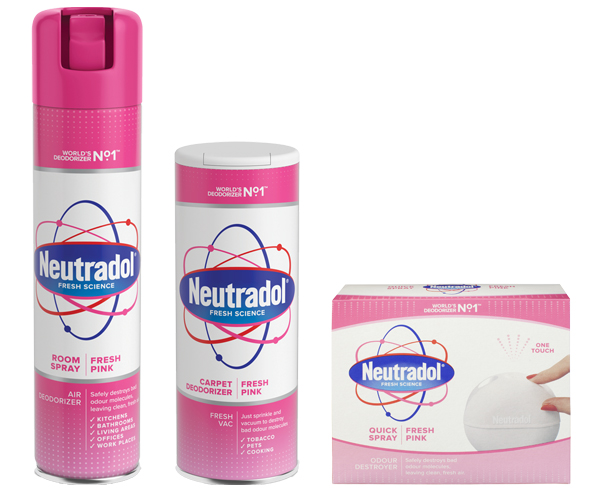 Devon Hampers are a family-owned and operated business in Lifton, West Devon. Based at Milford Farm in the midst of beautiful countryside and rivers on the edge of Dartmoor. They have great pride in the region. The area is a wonderful source of fresh healthy food and drink and has the highest quality produce in the UK. They are delighted to present to you a range of hampers featuring Devon and Cornwall produce.
You may select from one of the many hampers already available or create your own by filling it with the things that you love. The choice is yours.
Visit Devon Hampers at www.devonhampers.com, Facebook, Twitter and Instagram.

Why not spoil yourself with this fabulous Springtime treat! 
For your chance to enter, simply answer the question and pop in your details below!

This competition has now ended

UK Residents 18+ only
All Entrants when entering this competition are agreeing to share their data to receive future promotional & marketing information from both participating brands Neutradol, Devon Hampers and Winning Moments. You are free to unsubscribe at anytime.
Prize: Win a bundle of Neutradol Fresh Pink Scented Products along with a £50 voucher to spend with Devon Hampers.
To enter: Complete the form to the left.
Closing Date: 09:00 on Thursday 15th April 2021. Entries received after Closing Date/Time will not be submitted into the draw.
All fields that are stated as mandatory within the form will need to be completed.
Promoter: Winning Moments t/as Rebecca Garrett Media
To view our Fair Processing Notice regarding data sharing, please click

 

HERE.
Click HERE for full Competition & Brands terms and conditions.
Click HERE for Neutradol's Privacy Policy.
Click HERE for Devon Hampers Privacy Policy.
Click HERE for Winning Moments Privacy Policy.