Colin & Ruby
Bauer – MERUMAYA®
Won £102 worth of MERUMAYA® products
"That's great news, thank you. My wife Ruby is over the moon about this prize and is looking forward to trying it all out"
Susan
Mail/Metro/Sun/Express/Mirror – Christmas
Won a £200 Next Voucher
"Thank you again for the brilliant prize. I had a lovely day shopping and bought lots of stuff (as you can see from the photo), some in Next sale so still have money on my voucher to go shopping again."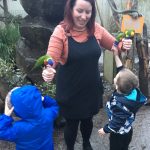 Jenny
Mail Bundle – Christmas Gifting
Won Family ticket to Longleats Festival of Light!
"Thank you so much for the prize, we thoroughly enjoyed our day, it was fantastic. We arrived at 9am to ensure our Day Tickets were accepted as the Festival of Lights is very busy and they only accept an allocated amount of normal Day Tickets (thankfully I phoned beforehand). We thoroughly enjoyed the whole safari day with so much to do, and not enough time. Although the weather was a bit dismal, the attractions certainly weren't."
Denis
Bauer Bundle – Jakks Pacific & Disney
Won a Playdate Maximus Horse
"It was great news to win this super prize. I have 4 grandchildren. It would be hard to pick one of the girls for this prize so I think I will leave it in my house for the time being and let them play with it when they come."
Vicky
Mumsnet – Fashion & Lifestyle – Main White Stuff Winner
Won a £500 Gift Card
"Thanks so much. Sorry if I sounded a bit muted on the phone – I'm just at the end of a nasty bout of flu and my voice keeps giving out on me today. So you can imagine how much you really cheered me up this morning!"
Nichola
Mumsnet – White Stuff Runner Up
Won a £100 Gift Card
"I received my goodies from the voucher I won. Thank you again."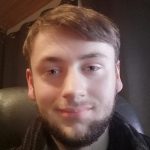 Ben
Mail/Metro/Sun/Express/Mirror – Lifestyle
Won a Braun Product bundle worth £600!
"I've been smiling pretty much non-stop after receiving the winning phone call. I only started entering online competitions a month or two ago, after seeing someone at work doing it. I haven't even entered many giveaways, so it's incredible that I've won one already – and it's an awesome prize too. My girlfriend and I can't wait to try out our new Braun gadgets."
Liz
Mumsnet – Fashion & Lifestyle – White Stuff Runner Up
Won a £100 Gift Card
"Thank you again for my prize. Here's a photo of what I bought with my gift card, 2 pairs of jeggings & some slippers. I'm really pleased with them, the jeggings are so soft to wear & the slippers are so comfortable so thank you Winning Moments & White Stuff."
Barrie
Mumsnet – Fashion & Lifestyle – White Stuff Runner Up
Won £100 Gift Card!
"My wife says I should spend the voucher on myself (when I entered the competition I was hoping to win something for our niece or nephew) but is looking forward to a shopping spree so I suspect that she may spend the voucher 🙂 Either way we'll have a day out & end up walking along a river & having lunch out. Thank you"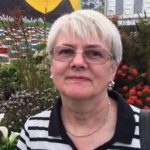 Linda
Mail/Metro – £200 in Theatre Tokens
"Thank you so much for the prize of £200 theatre tokens, I am a fan of live theatre so it will give me great pleasure to make use of them. Thanks again"
Cath
Winning Moments – Neutradol Flowers & product bundle
"I am so excited to have won the bouquet and Neutradol bundle. My house will smell beautiful!!!"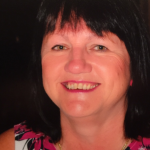 Lorraine
Mail/Metro – TriOpera Tickets & Hotel stay
"Winning this was a lovely surprise. I love visiting London and having the opportunity to see such a unique show and stay at such a luxurious hotel is fantastic. Really looking forward to it."
Karen
Mumsnet – Home & Garden Bundle
"Thank you so much for your telephone call and email. I'm absolutely delighted to have won the Winning Moments home and garden bundle. It's all very much appreciated especially the decking which will certainly smarten up my garden ready for the summer.  It's also reassuring to know people do actually win these competitions and I would encourage others to enter!"
Susan
Mail/Metro – £500 to spend at Little Mistress
"What a surprise it was getting your telephone call this morning, really cheered me up – it's a wonderful prize and so generous, but I'm sure my daughter's will help me spend it. Thank you once again."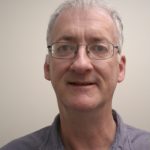 John
Mail/Metro – Great Getaway Bundle
"We are all extremely excited to have won the trip and prize bundle and we are looking forward to a magical family experience at Efteling"
Lucy
Telegraph – PGL Adventure Holiday
"Thank you so much for choosing me as the winner of the PGL Competition! I was so happy and excited to hear the news, I ran all the way to the park where I was meeting the children and their Daddy! I couldn't wait to tell them. They were so happy and excited to hear the news! They are so looking forward to going on a PGL adventure holiday – they have never been on one before! (I once did as a child and I loved it!) I attach a photo of the moment I told them the exciting news at the park today! Thank you so much again to you and all at Winning Moments! We are so happy and very grateful to have won this wonderful prize!"
Su
Mumsnet – Autumn Bundle
"WOW!!! what a fabulous prize thank you so much!"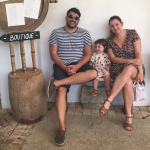 Steve
WM – Kodak Express Photo Bundle
"Many thanks for the email – ecstatic about winning the prize – we can now get some photo-books printed of our daughter's first three years, which we've been wanting to do for a while."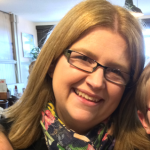 Tammy
Mumsnet – Family Travelling Bundle
"I am over the moon and so surprised to have won this prize! I couldn't believe it when I got the call!"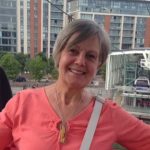 Jean
ITV Lorraine – Ultimate Fashion
"Wow, what a wonderful shock that was. As you could probably tell when we spoke I was juggling grandchildren on the school run and was left misty eyed and speechless! To win a prize of such value is thrilling. I plan to treat myself and my family and have already started looking on the websites and planning my purchases"
Julia
Mail/Metro – Autumn Lifestyle
"I still can't quite believe that I won this competition and I am absolutely delighted with the wonderful and generous prizes.  My personal styling session with Phase Eight is next week and I cannot wait. It is such a treat and something I would never have experienced otherwise!"
Denise
ITV Lorraine – Ultimate Spring
"What wonderful news – still buzzing from your phone call and news of my amazing prizes. Thank you so much. Again thank you for making my day!!"
Hayley
Cosmo – Summer Survival
"Thank you so much for the competition, the prizes have been wonderful and friends and family have all been amazed at the things I have received and been lucky enough to share with them.  We have booked the trip to Efteling for January which we are really looking forward to so we cannot thank you enough for this amazing prize"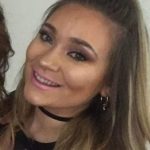 Jessica
ITV Lorraine – Ultimate Summer
"Thank you so much, cannot believe you have chosen me as your winner for such an amazing prize bundle, I definitely did not expect your call! Cannot wait to spend some quality time with my family. So overwhelmed. Thank you again!"
Carys
Mail/Metro – Home & Garden
"I am still just as gobsmacked but so so chuffed, what an amazing prize, I'm still reading it over and over trying to take it in, its so fantastic such a fabulous selection of prizes, I cant begin to tell you how pleased I am and so are my family and friends truly has made my whole year. Thank you so much"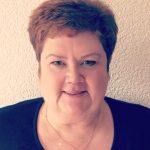 Jean
Mumsnet – June
"I want to say I'm absolutely over the moon with my prizes! I can't believe I've won! I can't wait to start spending the shopping vouchers when we go on holiday to Wales! The little Aurelia products are amazing! I'd like to say to anyone keep trying as you will win! This is the best prize I've ever seen!"
Rich
Mail/Metro – Spring Essentials
"We're all super excited, such a lovely family prize, breaks away will make for amazing memories, my wife (a hairdresser) loves all this hair / beauty related & really can't wait to go dress shopping!"
Debbie
WM – Mother's Day 
"I am so grateful to my daughter who nominated me to win the lovely prize bundle from Winning Moments, Queen B hair salon and Kalmora Spa!"
Jo
WM – Spring Calendar
"I'm incredibly thrilled to have won the Seascape giveaway, I'm absolutely over the moon and can't wait to try all the products and share them with my family. Thanks so much."
Hazel
Cosmopolitan – February
"Thank you so much Winning Moments for being persistent trying to contact me to let me know I won the February prize bundle!  I love entering these competitions and daydreaming about the prizes!  I can't believe I actually won!  How exciting!"
Lee
Mail/Metro – Great Getaways
"When I entered this competition I hoped that I would win but nothing prepares you for the congratulatory phone call when it happens. Good luck to everyone else who enters these competitions, it could be you that receives the next call!"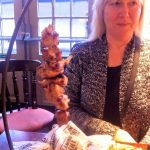 Brigid
Telegraph – New Year
"I am very excited to hear that I won your competition & thank you for informing me of my good fortune!"
Jay
Mumsnet – Holidays
"We are over the moon with the news of our win and can't wait to enjoy the prizes. Thank you so much again."
Jane
WM – Advent Calendar
"I was delighted to win a HUSH mattress. It looks perfect & feels gorgeous. I will enjoy many, many comfy sleeps!"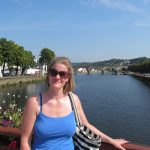 Caroline
Family Traveller – Christmas
"I'm so pleased to have won this amazing prize bundle. I never normally win anything!"
Jane
Mail – Ultimate Christmas
"Thank you so much. Four of the prizes arrived before Christmas & I had an amazing time giving them as presents!"
Gemma
Telegraph – Christmas Gift Guide
"Thanks to you all for my amazing prizes, it really couldn't have come at a better time it's like Christmas has come early for me this year!"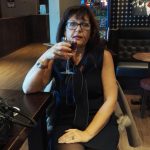 Joanne
Stella – Ultimate Christmas
"I have avidly been entering comps and this has been my best prize so far that I have won. I was so thrilled it cheered me up on such a bad day I had had. Thankyou very much to winning moments!"
Doreen
Stella – Gifts for Her
"I am Thrilled and Delighted to win the Christmas Gift Guide for Her prizes! What a lovely Christmas I am going to have with all the Fabulous gifts!"
Julie
Telegraph – Family Christmas
"I'm so delighted to have won such a fabulous prize, especially just before Christmas. The Travel Books are amazing, they have given us lots of ideas for future holidays.  Thank-you so much."
Ruth
Stella – Heaven Skincare
"Thank you so much for informing me about this prize, an early Christmas present which is much appreciated. I look forward to it arriving and cannot wait to use it and see the results."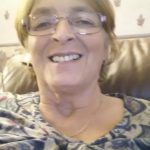 Lorraine
ITV GMB – Countdown To Christmas
"Thank you for my fantastic prizes. Have started to receive them through the post. I was so excited I rang round the whole family to let them know. Thank you so much!"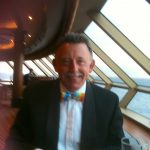 John
Stella – Party Essentials
"The best surprise ever must be winning a competition that you do not recall ever entering! Such a fantastic Christmas present. My photo is a little formal, but hey, I think I needed to be properly dressed for such a win!"
Diane
Mumsnet – Autumn
"Many thanks for the fantastic news – have just won the MumsNet Autumn competition thanks to Winning Moments – the wonderful prizes – will make Christmas ultra-special for all this year!"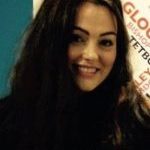 Claire
Guinness World Records
"Thank you so much winning moments, I never thought I'd actually win but it just goes to show that by taking part, you might just have a winning moment yourself."
Lara
Freebie Friday – Annie Haak
"I was absolutely thrilled to win this amazing prize, it's a real treat for me. I'm really grateful to Winning Moments you make people so happy, thanks for that!"
Margaret
Telegraph – Home & Garden
"I am delighted to have won such a valuable and exciting prize bundle. Can't wait for all the goodies to arrive, to transform my house!"
Julie
Stella – Autumn Essentials
"I was so surprised and delighted to receive your phone call advising me of my competition success. I am very much looking forward to enjoying my prizes"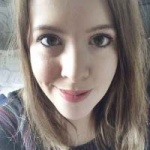 Laura 
Stella – Heaven Skincare
"I'm so happy I won this, I can't wait to see the results and see how much it changes my skin! Thanks again!"
Georgina
WM – Valentines Day
"I am absolutely thrilled to be the chosen winner of The Valentine's Day Competition. I submitted a photo of the scan I had to confirm I was expecting my little boy that Valentine's Day eight years ago."
Caroline
Freebie Friday – SBC Gels
"Thanks for the email confirmation of my win, I bet they smell wonderful! I can't wait to try the body wash; the fragrance sounds amazing."
Vicky
WM – Best Of The South West
"I'm so pleased to have won these tickets; I never win anything! I can't wait to go and explore the Lost Gardens of Heligan with my family."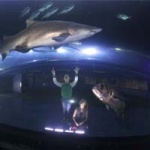 Kristina
WM – Best Of The South West
"Thanks again for the wonderful prize. I'm really looking forward to going to the National Marine Aquarium."
John 
Telegraph – Easter Holidays
"I thought the phone call initially was another junk call, my thoughts quickly turning to almost unbelief when I heard the news"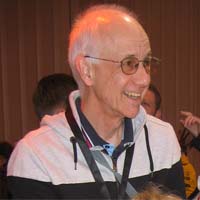 Paul
GMB – Great Getaway
"I have to say, I am still very much in shock! It hasn't sunk in yet. My wife & I are really excited by the news as we've been discussing our holiday plans over the past few days – these prizes are much more than we were looking at! We haven't told our kids yet (planning to save that for a surprise over half-term!) – we're sure they'll be mega-excited about the PGL holiday. Time for a sit down and glass of wine to stop my head spinning I think!"
Sharon, Stella
Heaven Skincare
"Winning this prize has made my day and I can't wait for it to arrive so I can start using it. I've always looked after myself, I don't smoke and rarely drink but getting up at 4.40am and 4.45am a couple of times a week to do an early shift at work is now telling on my appearance a little. Help is at hand in the form of the Black Bee Venom Mask, I shall be like a new woman soon!"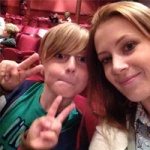 Jodie
Freebie Friday – Theatre Tokens
"Thanks so much guys! I can't believe I won! Me and my son love going to the theatre, so we're certainly going to have fun with £200 worth of vouchers! Many thanks Winning Moments & Theatre Tokens."
Andrew
WM – Blue Sea Holidays
"Myself and my wife are both thrilled to bits with the Venice prize. It's somewhere that my wife has always wanted to go so to say that she is delighted is an understatement!"
Chirac 
iRobot® Roomba® 800
"I'm over the moon and so thrilled at winning this prize. Never in wildest dreams did i ever imagine sitting back and let someone else take the strain but now thanks to winning moments the dream has come true!"